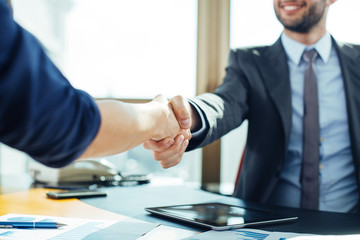 Do you want to conquest new clients ? Start selling a new product range ? Selling your products into a foreign country ? But, you have no idea where to begin, and how to begin with a minimum of risk. First of all, you have to make a choice between those two options :
Building a team with new employees, based in France
Making a partnership with a sales agency or commercial agents based in France.
Advantages of a commercial agents
The network
Most of the time, the commercial agent is already having a strong network. He might already visits your potential clients, and as he represent some other brands, he already have a nice and strong relationship with them.

By working with him, you will get the benefits of his network. The sales agents will integrate your product range into his next visits. This will be very efficient and ensure you to target exactly and quickly, all of the potential clients you want to.
Son secteur géographique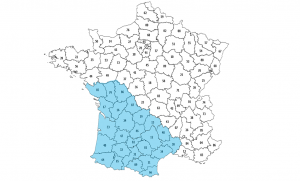 During your next interview with your future sales agent, you will have to determine the geographic area you want him, to be acting on. We will also have to choose the segmentation of prospect. Keep in mind that your potentiel sales agent, have already a typology of client where he is well introduced. So you must try to focus on those clients.
Human ressources and commercial agent
The commercial agent you are about to recruit, is more like an independent partner to you, than an employee. Actually, most of the time, he is having his own company, with his own employees. So you don't need to take care about the mens that will be acting on the ground.
How much is the cost a sales agent?
First of all, you should understand that there is no risk for you, working with a sales agent. In fact, as it is a commission rate on sales system, if sales goes down, commissions will follow the same tendency.
On the other hand, sales agents need to sell, because for them, no sales means no gain.
When should we recruit a sales agent
You can choose to recruit a sales agent in france, whenever you want. Also, you should know that some firms are working with both, a team of employees sales representatives and independents sales agents.
Is it easier to stop collaborate with a sales agent than an employee
It depends of the law in country. When working with a sales agent, you agreed on a contract. So if you want to stop collaborating with him, you just need to express your wish to end the contract. In France, it is easier to stop collaborating with a sales agents than with an employee, because french law have strong protection for employees than it could be in England for exemple.
End of a sales agent contract
As the commercial agent have no salary, french laws says he can pretends to an indemnity of end of contract. Usually the amont is approximatively 2 years of commissions.
Disclosure and non compete agreement :
You might don't want your sales agent to be recruit by your competitor, just few days after you agreed to stop collaborate. I order to prevent it, it is good to add a clause of disclosure and non compete into the contract, but you will have to give a bonus, so this clause will be validate for a period you choose.
Summury about the advantages of working with a sales agent
| | |
| --- | --- |
| French law | Status of sales agents |
| Statut | Independent professional |
| Salary | Commissions rate on sales volumes |
| Subordination relationship | No |
| End of contract | free, but the contract need to be honored |
| Bonus of end of contract | Approximately 2 years of commissions + eventually bonus for non-compete and disclosure |